Please use the form below to contact me!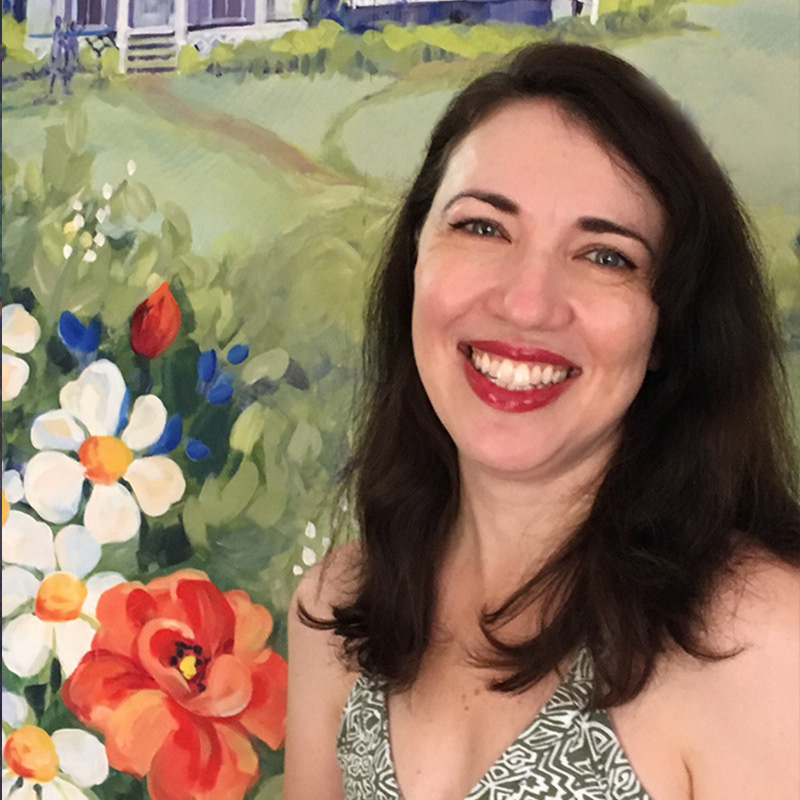 Ksenia Annis was born in the capital of Soviet Russia, Moscow. The experience of the incredibly rich Russian culture crushed under the weight of an oppressive political system formed her aesthetic and artistic principles. With limited options available to creative people under the communist rule, Ksenia chose architecture as the outlet for her artistic talents. In Moscow Architectural Institute, she received an education that included not only technical subjects, but also extensive courses on drawing, painting, sculpture and history of art. After graduation, while working in various design firms, Ksenia devoted her free time to travelling to the United States and various European countries to see masterpieces of fine art and architecture.
Architecture was both her creative outlet and financial lifeline after moving to the US early this century. However, the creative constraints of the profession and the restrictive nature of office life convinced Ksenia to pursue her true calling full time since 2008. As the principal artist of her company, Tummy Rubb Studio, LLC, she now devotes all of her time to traditional and digital visual art, working in acrylic, watercolor, and gouache as well as creating some sculpture. Mostly her focus is a whimsical interpretation of the world, which really shines in her paintings and illustrations for books, the first of which was published in 2015. In addition, Ksenia participates in regional and national calls for art and judged shows, receiving commissions and awards from Kroger Co, City of Grand Prairie, St. Albert the Great Student Center, and Watercolor Art Society of Houston.
Eliciting the full range of positive emotions in her viewers is the driving purpose behind Ksenia's art. Whether painting the splendor of spring flora, capturing the essence of human nature in her figurative paintings, or illustrating whimsical animals singing and dancing, Ksenia wants to bring a smile to people's faces. 
Throughout her childhood, Ksenia found herself mesmerized by folk tales and characters brought to life through the art of fantasy.  Her body of work is vibrant, energetic and bursting with daring combinations of color and gesture.  Following the principles of visual storytelling, she strives to tell the full tale in every piece, whether it be a landscape or a genre scene.  Each painting begins with a canvas, but invites you in to further explore your own imagination and build upon the story in a completely unique way.
Among her artistic influences, she considers oeuvre of Art Nouveaux period, Japanese animation and Russian art of late 19th – early 20th centuries.
Ksenia works in various media – watercolor and ink, gouache, and acrylic, as well as digitally, using Adobe Creative Suite software and Procreate app.
Let's get in touch! We try to answer all inquiries within 24 hours.